Cutting-Edge Waterproof Flooring in Buford, GA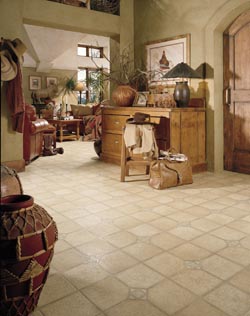 Looking to elevate the look, feel, and value of your home? Want to make sure that your moisture-prone spaces can still have an attractive floor without fretting about how much damage splashes or spills will create? Then it is time to look into waterproof flooring in Buford, GA, from A & R Flooring.

Our flooring store is in the business of helping you not only find flooring that looks good in your home, but also flooring that will work in each of the particular rooms you are looking to update. We also don't believe that you should have to limit yourself in your choices. That is why we stock a wide variety of durable waterproof floor products that enable you to get the look you want while still getting the durability you need.
Waterproof Carpet & Vinyl Flooring
Kitchens, bathrooms, laundry rooms, entryways, and other high-traffic spaces prone to spills, stains, and moisture require surfaces that can put up with the unique wear and tear they see throughout the years. That means not just any type of flooring will do. Instead, you need to look at waterproof and water-resistant options that fight back against this potential damage.

You might be thinking that to get flooring that is waterproof or water-resistant, you are going to have to choose flooring that doesn't fit the look or feel you actually want for the space. This isn't true anymore. We carry a huge variety of stylish and attractive waterproof surfaces, including carpet, laminate, and vinyl flooring options.

This flooring doesn't just stand up to stains and spills, but it is also very easy to maintain. You aren't limited to just putting this impressive surface in your high-moisture rooms; you could very well install it throughout your entire home!
Installation for Your Waterproof & Water-Resistant Flooring
There are no two ways about it – if your waterproof or water-resistant flooring isn't installed by a professional, then it may not be doing its job correctly. A lot of what makes this flooring so unique is how it doesn't let liquid penetrate it, but if there are issues during the installation, then there are opportunities for that liquid to infiltrate.

Don't undercut your investment by leaving it in the hands of an amateur. Instead, reach out to our installation professionals. We will quickly and easily install your brand-new flooring so that it not only looks great, but also works just as it should.

Contact us to find out how our waterproof flooring protects your property during spills and leaks. Our waterproof and resistant flooring is a great option for customers located throughout the Buford, Sugar Hill, Flowery Branch, and Cumming, Georgia, area.