Durable Laminate Flooring in Buford, GA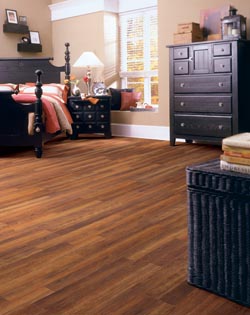 When was the last time you looked at laminate flooring in Buford, GA? If it has been a while, then you might just find yourself in for a shock at just how advanced this flooring option has become over the last few years. While it was once regulated to areas such as the bathroom, kitchen, or entryway, laminate floors are now finding themselves a great option for living rooms, dining rooms, and bedrooms.
A & R Flooring is ready to introduce you to the wonderful advancements that have been made in laminate. This is one of the best options for cost-conscious, savvy customers that are looking to create the look they want, but with added durability and at a more competitive cost.


Looks Just Like the Real Thing
Laminate flooring used to look like laminate flooring. That isn't the case anymore. From elegant hickory and stylish birch to gorgeous slate, today's laminates deliver the authentic look of your favorite surface materials while keeping all of the durability that laminate is known to possess. Finally, you can enjoy the look of solid wood in high-moisture rooms without worrying about unnecessary damage!
Laminate itself is known for being strong, scratch-resistant, and very durable. There is an underlayment that comes with the floor that acts as a strong moisture barrier that protects the floor from damage. This laminate flooring underlayment also prevents mold from forming and sporing. This keeps your spaces healthier and cleaner.
There are many different underlayment options for you to choose from when it comes time to pick out your laminate floor. These options, which include felt, cork, and foam, come in varying degrees of thickness so you can have the right level of protection you need for your space.


Easy Installation for This Low-Maintenance Flooring
When it comes to laminate flooring installation, you can put your complete trust in the professionals at our flooring store. We make it very easy to install your laminate, no matter what type of subfloor you have in your home. Once installed by our professionals, you are going to have a strong, durable floor that perfectly mimics whatever look you wanted for your space.
Before you write off getting the type of flooring you want due to budget concerns, make sure you take a moment to come and talk to us. We might have a laminate option that is able to bring your creative design to life while keeping your spending in check.



Contact us to find out just how much laminate flooring has improved throughout the years. Our amazing laminate floors and installation services are available to customers located throughout the Buford, Sugar Hill, Flowery Branch, and Cumming, Georgia, area.