Keep Your Floors Looking Beautiful.
With A&R Flooring, You Can Choose Your Stain Color and the Process is 99% Dust Free.
When you have a wood floor and its best days have come and gone, at first you may feel that it's time to start looking for new flooring materials. It's important to note with wood flooring, however, that there's a more cost-effective way to restore the look and feel of hardwood than investing an all-new flooring project. Refinishing your floors can help make them look new again and you can even choose your stain color.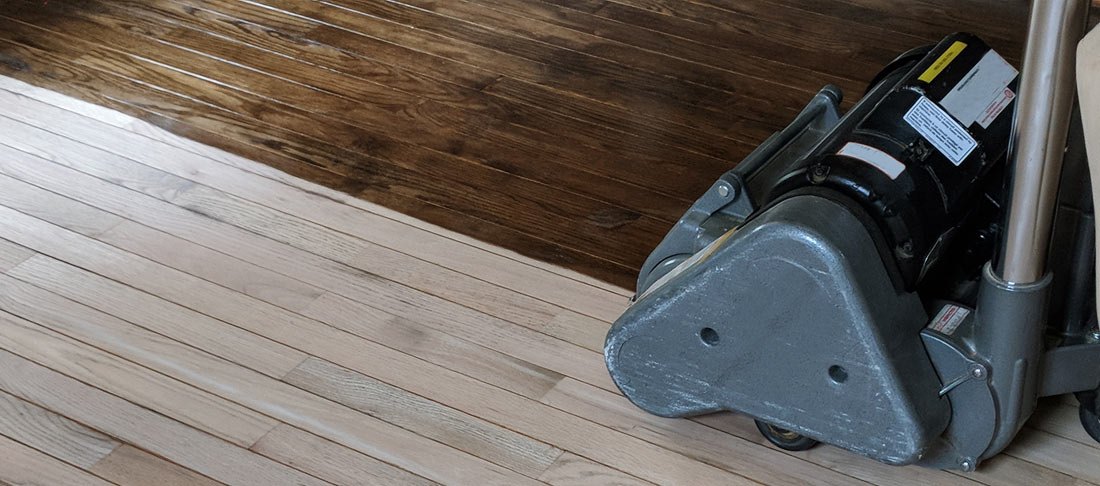 Why Choose A&R Flooring to Refinish your Hardwood Floors?
1.) Our installers are certified craftsman.
A&R's installers take pride in their work and will ensure your floor is beautifully refinished. We have many years of experience in both light and dark staining and our refinishing process is almost completely dust free. We want to make your hardwood floors look new again and we'll make the process as easy as possible!
2.) Our process includes dustless hardwood refinishing.
The first part of any hardwood refinishing project is carefully removing adhesives and dirt from the area. Then, our installers use heavy-duty tools to sand the floor down to bare wood. Best of all, A&R ensures this process is 99% dust free! Once the sanding is complete, we check the treated areas to identify any damaged strips or planks. We'll follow up with a complete restoration to any affected sections.
3.) We specialize in both light and dark staining.
Regardless of your hardwood floor's current color, A&R Flooring will be happy to assist you in changing to a different light or dark staining, if you'd prefer. We want to give you as many choices as possible when choosing your floor's new look.
Contact us to learn more about our unique way of refinishing your hardwood floors. Our dustless hardwood refinishing services are available to customers located throughout the Buford, Sugar Hill, Flowery Branch, and Cumming, Georgia, area.