Comprehensive Hardwood Floor Refinishing in Buford, GA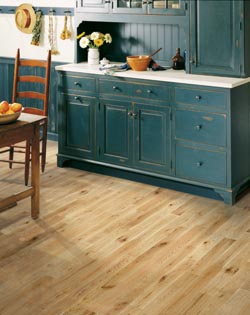 Solid hardwood flooring sometimes requires a little bit of maintenance to ensure that it continues to look as good as new throughout the years. One of the best ways to revitalize your hardwood floor when it is looking a little worn down is to turn to A & R Flooring for our hardwood floor refinishing in Buford, GA.
Using a state-of-the-art floor sander and dust extraction system, our flooring store is able to completely refinish your floor without leaving dust particles floating throughout your home. This not only reduces the amount of time it takes to restore your floors, but also helps to eliminate the frustration that can come with sanding wood in your home.


Dustless Hardwood Floor Refinishing
Refinishing a hardwood floor is one of those jobs that you should always leave to the professionals. Our trained and experienced team not only makes sure that we restore your hardwood floor perfectly, but we also reduce the amount of time it takes to prep the space and clean up after it thanks to our dustless hardwood floor refinishing technique.
For most people refinishing their hardwood floor means dealing with all of the particles that are created and blown around during the sanding process. These particles land on furniture, clothing, the floor, the wall, and just about any other available surface in the area. With our unique dustless refinishing process, however, that isn't an issue.
Dustless hardwood refinishing is the future of hardwood restoration, and we look forward to showing you just how effective it can be in your home. Some of the different benefits that come with working with our team include:
No Airborne Dust Particles
No Allergy or Asthma Issues
No Need to Vacate Your Home
No Need to Kennel Your Pets
No Need to Seal Rooms with Plastic Sheeting


The Best Solution for Restoring Your Hardwood
Using our dustless refinishing services is the smart choice for a homeowner that wants to restore their hardwood flooring without any of the headaches and frustrations that can sometimes come with this type of work. Our dustless system creates a dust-free environment that not only ensures a perfect finish coat, but also removes many of the health issues that can come with airborne dust.
One of the biggest problems that can arise from refinishing your floor is dust entering the ductwork in your home. Once dust gets in there, it can end up staying there for months as it gets re-circulated throughout your home over and over again. Our dustless refinishing solution stops this from happening so you can sit back and enjoy your beautiful floors without breathing problems.



Contact us to learn more about our unique way of refinishing your hardwood floors. Our dustless hardwood refinishing services are available to customers located throughout the Buford, Sugar Hill, Flowery Branch, and Cumming, Georgia, area.