Beautiful Hardwood Flooring in Buford, GA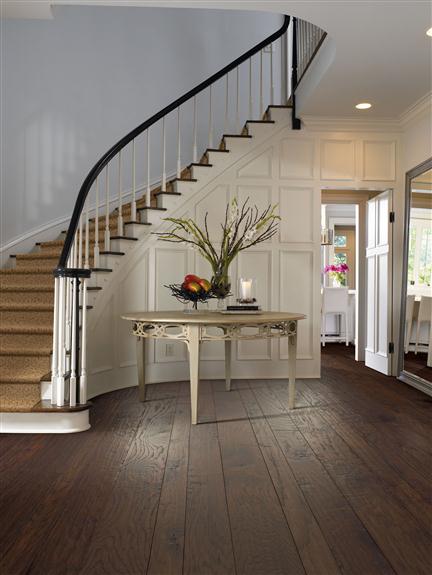 For centuries, hardwood floors have been the preferred choice for homeowners. How has solid hardwood maintained its popularity for so long? The answer is a simple one--it looks good, it feels good, and it lasts a lifetime when properly maintained.
A & R Flooring is your source when you are looking for hardwood flooring in Buford, GA. At our flooring store, you are going to find everything from traditional solid hardwood to state-of-the-art engineered hardwood varieties from such brands as Shaw, Mohawk, and Anderson.


Designed to Last for Decades
Hardwood floors are one of the smartest investments you can make when it comes to upgrading your home. These high-class surfaces are one of the best ways to elevate the overall appeal of your rooms while also improving the value of your property. Not only that, but solid hardwood and engineered hardwood are both designed to last.
What does that mean? Well, while most flooring will suffer from some form of wear and tear throughout the years, your hardwood floor is one of the only options that can actually be easily rejuvenated through some low-cost maintenance. Unsightly marks and spots can simply be sanded down and then refinished to make it look like new again.
Through this simple maintenance, you are able to continuously extend the life and look of your floors, so you do not have to buy new flooring until you are ready to do so. Find the perfect planks for your home by reaching out to the professionals at our flooring store. We have hardwood options available to you starting at just $5.50 per square foot installed.


Professional Hardwood Flooring Installation
Solid hardwood flooring brings a lot of great benefits to your home, but you are only going to be able to truly enjoy them if your new floor is installed correctly by a team of trained professionals. That is why we are proud to offer our hardwood flooring installation services to all of our customers.
We are trained on how to install all of the different types of hardwood flooring we sell, which means you can rest easy knowing that we are going to be putting everything in the right way the very first time. Get the most out of your investment by working with our store for both your hardwood flooring sales and installation needs.



Contact us when you are looking for the luxurious look of our hardwood flooring. Our solid hardwood makes for a great addition in homes of customers located throughout the Buford, Sugar Hill, Flowery Branch, and Cumming, Georgia, area.