Give Your Home a Contemporary Look with Hardwood Flooring
Hardwood Flooring in Buford, GA
Upgrade your home with stunning hardwood floors from A & R Flooring in Buford, GA. Serving as a premier choice for homeowners through centuries of design, hardwood stands out for many as the ideal floor covering option. It looks great, feels comfortable underfoot, and lasts a lifetime with proper upkeep. Whether you're looking for a classic surface or a contemporary spin on amazing hardwood flooring, you can find something to suit your vision in our showroom. Our friendly team members happily assist with questions, providing the insight you need to make a smart choice for your project.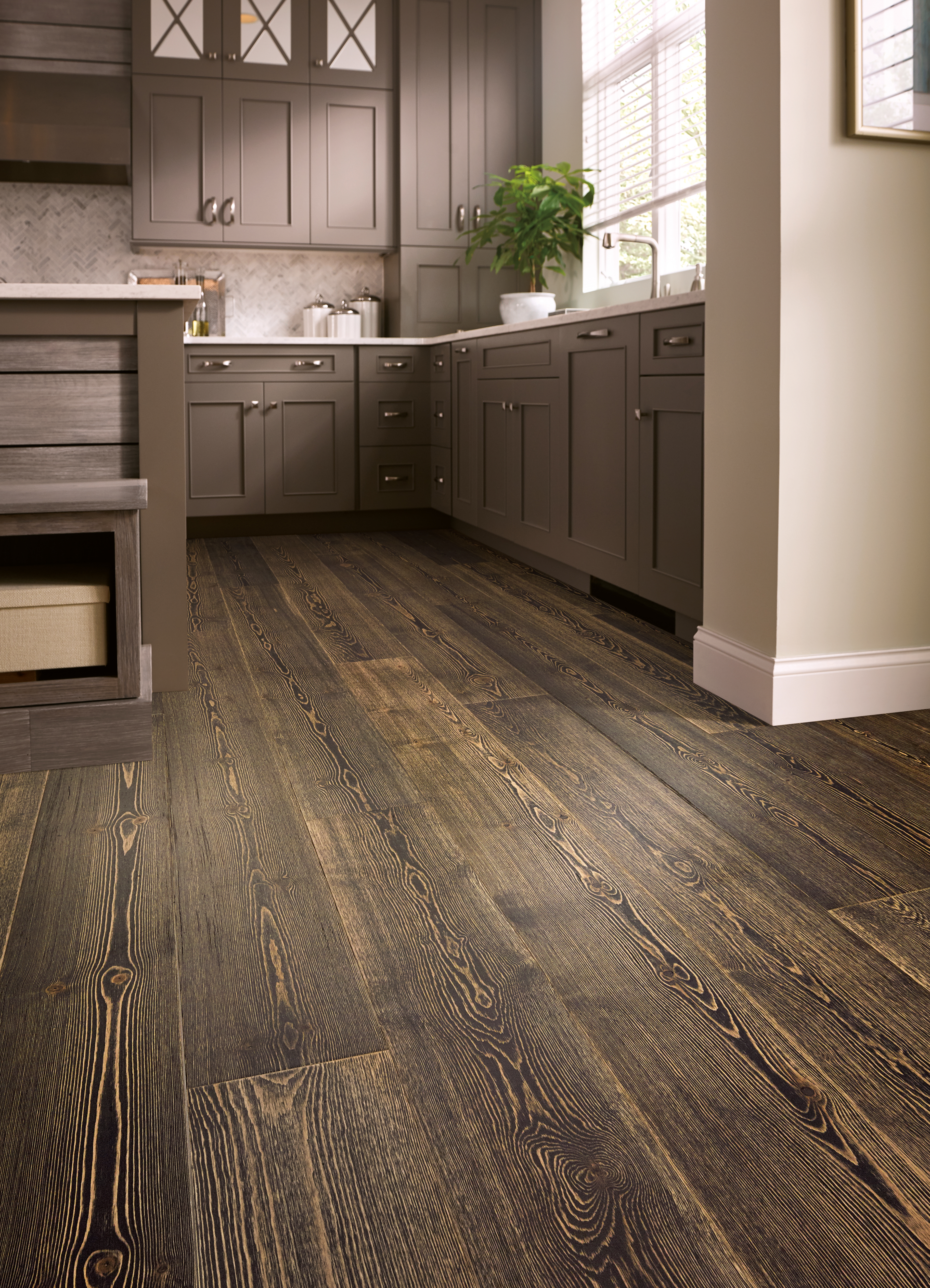 We have an extensive inventory of top hardwood flooring selections from leading manufacturers, including:
Aquadura H2O
Downs
Baroque Flooring
Inhabit
Spotlight Values
Johnson Hardwood
Kahrs
Lauzon
Delivering Decades of Value with Hardwood Flooring
With products at exceptionally low prices, your future flooring doesn't have to break the bank when you shop with A & R Flooring. Designed to last for decades, our hardwood provides superb durability with low-cost maintenance and adds an instant boost to the overall value of your home. We carry fortified choices of both solid and engineered wood, allowing you to choose the right match for your style and your property's needs.
Engineered: Now in higher demand than ever before, engineered wood is a strong and durable choice. The unique design of these planks consists of three to four bonded layers, which feature both authentic wood and resin. Topped with a veneer of true wood, engineered floors offer the same look and texture as the solid planks you may be familiar with. Engineered planks are less susceptible to wear and tear. Even in areas with high amounts of humidity, engineered won't warp or swell. This makes it ideal for placement in spaces like the basement, bathroom, and kitchen.
Solid: Select traditional hardwood floors for a classic appeal. We are proud to offer hardwood collections and lines from some of the leading brands in the industry. No matter what option you choose, you can rest easy knowing that its high-quality design will continue to satisfy far into the future. From trendy hand-scraped hardwood to high-end glossy planks, we carry something for everyone at our location. Whatever solid plank you choose can be refinished later to revitalize its appearance and extend its lifespan.
Stress-Free Hardwood Floor Maintenance
Following the installation of your new hardwood floor, it's critical to provide it with the care it requires to keep its original luster. Sweep your floor on a regular basis and mop it dry to remove dirt and debris. While our engineered hardwood options provide some of the best moisture protection, it's still crucial to clean up any liquid spills right away to avoid seepage through the layers. To give your wood floors an extra shine, you may want to consider a polish or specialty cleaner every few months. We are always delighted to give product recommendations for your new flooring that are covered by the manufacturer's warranty.
Professional Hardwood Floor Installation
We offer comprehensive services ranging from custom in-home measurements all the way through final installation. By connecting you with our skilled technicians, we make sure that every customer gets the most for their money. Our professionals have years of experience and can successfully set a solid foundation for long-lasting beauty. Our products are all covered by some of the best warranties in the industry, including our Ultimate Confidence Guarantee. If you should find yourself displeased with your new floor, call us within 30 days of installation. We will gladly replace it with a similar model, free of charge. Get in touch with us today to learn more about our inventory and available services.
Contact us today to get started with the flooring revival you've been waiting for! Our flooring store is proud to work with customers located throughout the Buford, Sugar Hill, Flowery Branch, and Cumming, Georgia, area.