Luxurious CORETec Flooring in Buford, GA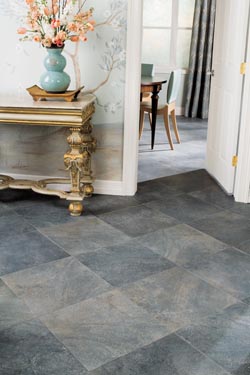 Few flooring options bring so much to the table as CORETec flooring in Buford, GA. Defined by its ability to unify function, form, and power, CORETec luxury vinyl planks and tile are one of the absolute best options for you to consider when you are shopping for new flooring. You get the look of high-end flooring like wood and marble with the durability of vinyl without the high prices.
A & R Flooring is always looking to deliver the very best in flooring options to our customers. That is why our flooring store is proud to work with CORETec to provide their great products to you. Come and speak to one of our staff members today to learn all about CORETec, luxury vinyl flooring, and what the right fit is for your space.


CORETec - Innovation You Can See
Looking for flooring that is as attractive as it is durable? Then you have come to the right place. CORETec flooring is made out of tough, heavy-duty materials that makes it resistant to water, mildew, and moisture. This makes it the perfect flooring option for homes with kids and pets since spills and accidents won't ruin the integrity of the surface.
This waterproof construction and non-porous surface also create a safer and more sanitary surface for your home. Liquids, when spilled on the floor, won't have a place to settle. That means you can just wipe it away and not worry about mold or mildew growing right under the surface.
It is important also to realize just how much insulation a CORETec floor can give you. This added layer of insulation is great for keeping your floor warmer in the winter. It also absorbs sounds throughout your house so you can enjoy a home with much softer acoustics.


Trained CORETec Flooring Installation
As a licensed distributor of CORETec flooring options, our team is the perfect choice when you are looking to have your new CORETec floor properly installed. We are very experienced with this flooring option and understand the right way to install it so that you get the most benefits out of it.
When installed properly, your brand-new CORETec luxury vinyl flooring is going to deliver the stunning look you are after while also giving you all of the additional benefits that come with this exceptionally durable flooring option.



Contact us when you are interested in the luxury vinyl planks we offer from CORETec. Our sales and installation services are perfect for customers located throughout the Buford, Sugar Hill, Flowery Branch, and Cumming, Georgia, area.