Upgrade Your Home With Beautiful, Durable Carpet
One of the most popular flooring options on the market is carpet, known for its endless styles and coziness underfoot. As one of the leading flooring stores in the area, A & R Flooring is dedicated to providing you with only the finest carpet solutions from trusted brands and manufacturers. Stop by our expansive showroom in Buford, GA, to browse styles from luxurious Saxony carpets to durable Berber carpets. Let our team of flooring experts assist you in your search. We believe in your design dreams and will prioritize them while helping you find the best carpet for your lifestyle. Stop by today to browse our expansive selection of carpet products!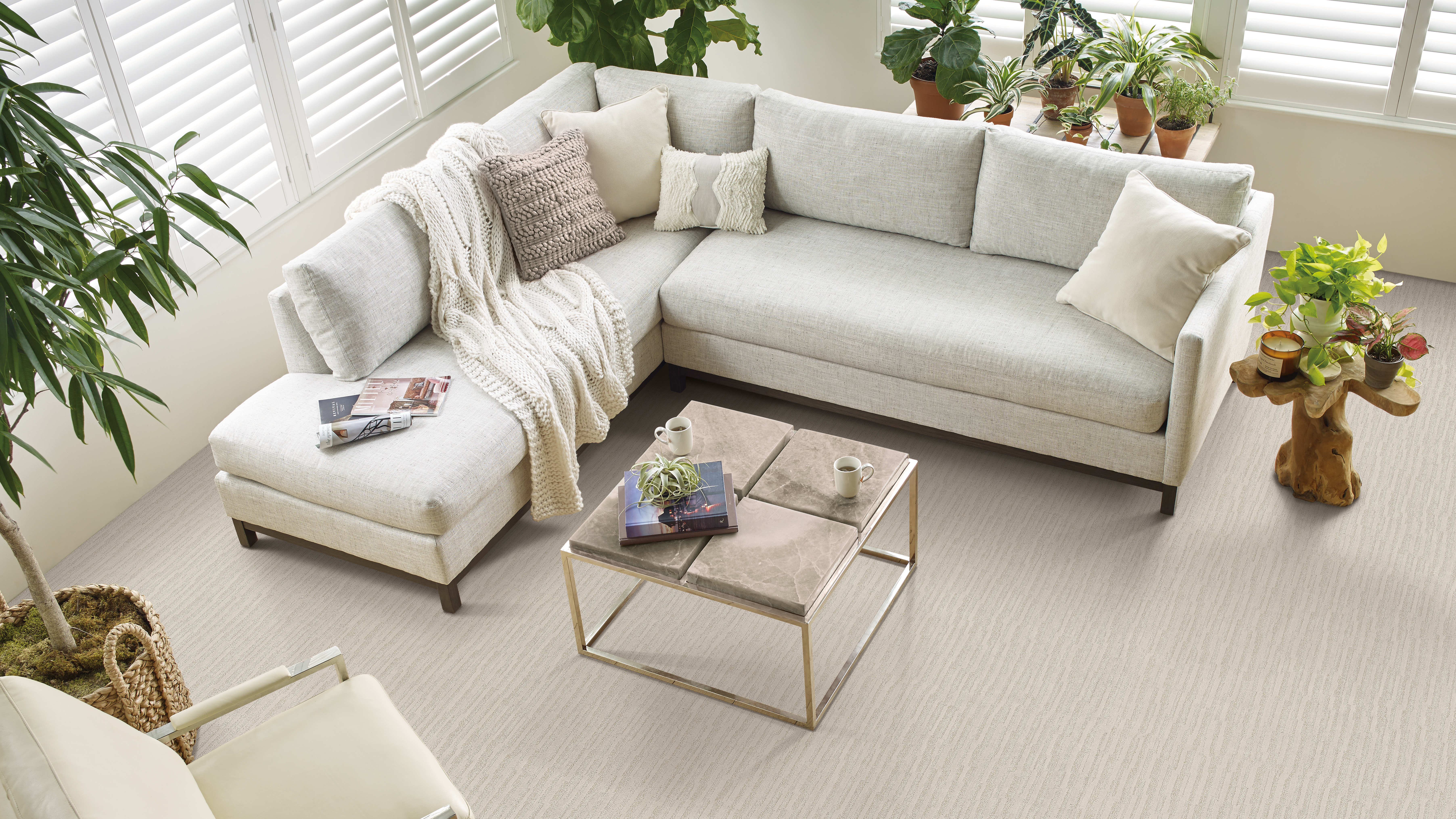 Things To Consider When Choosing New Carpet
Before you start shopping for carpets, it's essential to consider your specific needs and preferences. Here are some factors to consider:
Foot Traffic

: How much foot traffic does your home typically see? If you have kids or pets, you'll want a durable carpet that can withstand heavy use.

Budget

: Carpet prices can vary widely, so it is important to establish a budget ahead of time. Don't worry, though! Our local flooring store has carpet options for every budget.

Style

: Do you prefer a plush, cozy feel or a low-maintenance carpet? There are plenty of carpet styles to choose from, including Berber, Saxony, frieze, and more.

Color

: The color of your new carpet can impact your space's overall look and feel. Consider you're existing decor and choose a color that complements it.
Types of Carpet
We offer a wide variety of carpets to suit every taste and lifestyle. Here are some types of carpets you can choose from:
Berber

is a versatile and popular carpet that offers a soft and cushioned feel underfoot. Berber carpets are available in multi-level or level-loop piles and boast natural strength and durability, making them ideal for areas in your home with high foot traffic.

Frieze

carpets are renowned for their silky and smooth texture, plush feel, and resiliency against stains and dirt. Its knotted appearance adds depth and dimension to any room, creating a cozy and inviting atmosphere.

Loop and cut-loop

carpets offer a casual and homely look that effectively hides imprints. While loop carpets feature uncut looped fibers woven or tufted into the surface level, cut-loop carpets are made of snag-free straight, cut fibers. This makes them ideal for homes with pets and kids!

Patterned

carpets are perfect for those looking to make a bold statement. Patterned carpets add an artistic and visually striking touch to any room using a process similar to paper printing or rotary screen printing.

Saxony

carpets offer a luxurious option that adds elegance to any space. As cut-pile carpets, they are resistant to shading, wear, and traffic marks, making them a durable and long-lasting choice.
What Are The Benefits of Carpet?
So what makes carpet such a popular flooring choice for homeowners like yourself? There are so many reasons! Our carpets come from the best brands and have great benefits, including:
Carpet absorbs sound, making it a

less noisy

flooring surface to walk on.

Carpet is a

soft, non-slip

surface that makes it a safe flooring for kids and pets to play on.

It is one of the most

affordable

flooring types on the market.

Most carpets are treated to resist stains and soil, making them

easy to clean and maintain

.

Carpet

traps allergy-causing particles

and prevents them from entering your home, promoting a cleaner home environment.

Carpet can add

style

to any space and give a room a different feel.

Carpet brings

warmth and insulation

.
Is There a Waterproof Carpet?
Absolutely! We carry a lot of waterproof carpet flooring that is perfect for active households with kids or pets. Waterproof carpeting looks like any other carpet, except its protective backing prevents moisture from reaching the subfloor. When you have a waterproof carpet, stains will stay on its surface, making them easier to clean and less likely to leave a mark. Waterproof carpet fibers are also resistant to visible wear and tear, offering you peace of mind to keep liquids from seeping into the fiber.
How Do I Maintain Carpet?
While carpet is a very low-maintenance flooring, regular maintenance of your carpet is essential to keep it looking new for many years to come. Here are some essential carpet cleaning tips:
Vacuum your carpet regularly to remove dirt, dust, and debris.

Cleans spills and stains immediately after using a carpet cleaner or mild detergent and water. Blot the area to absorb the liquid.

Use a professional carpet cleaner to deep-clean your carpet at least once a year.

Avoid walking on your carpet with dirty shoes to prevent straining the fibers.

Occasionally rotate your furniture to prevent uneven wear and tear.
By following these tips, you can ensure that your carpet looks and feels great! If you have any questions about your carpet's maintenance and warranty, feel free to contact us!
Professional Carpet Installation
For your carpet installation project, please trust our skilled installation team. After spending money on new flooring, you don't want to take chances with poor work, resulting in unfit seams and flaws in your carpet. Our experts have the product expertise needed to complete a successful installation so you can enjoy your new carpeted floors immediately. In the unlikely mistake that an error in craft should occur, we will replace your floors for free with a product of similar cost. This is our Ultimate Confidence Guarantee to ensure you are completely satisfied with your floors upon final installation.


Contact us to discuss your flooring needs and browse our stunning collection of carpet solutions today. We proudly serve Buford, Sugar Hill, Flowery Branch, and Cumming, Georgia.